Suzuki GSXR750 Rear Passenger Foot Pegs 2006 2007 2008 2009 2010 2011 2012 2013 2014 2015 2016 2017 2018 GSXR-750 Pro-tek PG-115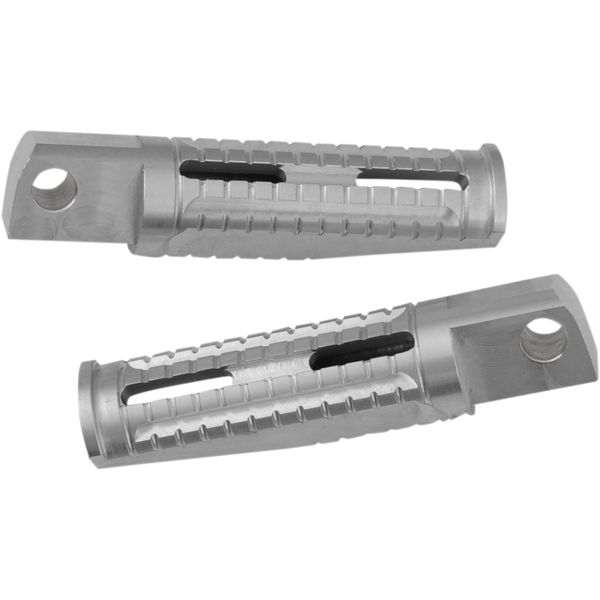 Suzuki GSXR750 Rear Passenger Foot Pegs 2006 2007 2008 2009 2010 2011 2012 2013 2014 2015 2016 2017 2018 GSXR-750 Pro-tek PG-115
You are looking at one set of  CNC billet aluminum pro-lite slash-cut Pro-tek foot pegs (Pro-tek Part No. PG-115G) in gold anodized billet aluminum that replace the rear passenger pegs for a 2006-2018 Suzuki GSXR-600/750 and a 2005-2018 Suzuki GSXR-1000.

You must use the mounting hardware from your stock pegs.  You will receive just the pegs.

This set will not fit the rider pegs.

If you have fitment questions or technical problems, feel free to contact our customer service department at (609) 312-6022.

These sets are brand new still in original packaging, manufactured in the USA, and come complete with manufacturer warranty.  

The retail price for this set is $58.95(colors) and $79.95(chrome).  
All items will ship within 1 business day upon cleared payment and will ship US Mail.     
These are American made from solid billet aluminum, 100% CNC machined from a name you can trust - Pro-tek.  Pro-tek is one of the leading US manufacturers in the motorcycle industry now for over 20 years.   These are not Chinese made pegs made from poured cast or molded  that are currently flooding the internet.

Pro-tek PG-115 Rear Passenger Foot Pegs
2006-2018 Suzuki GSXR-600/750
2005-2018 Suzuki GSXR-1000