Pro-Tek Clutch Fluid Reservoir Cap For Kawasaki Ninja ZX14 2006 2007 2008 2009 2010 2011 2012 2013 2014 2015 2016 2017 2018 2019 2020 ZX-14 ZX-14R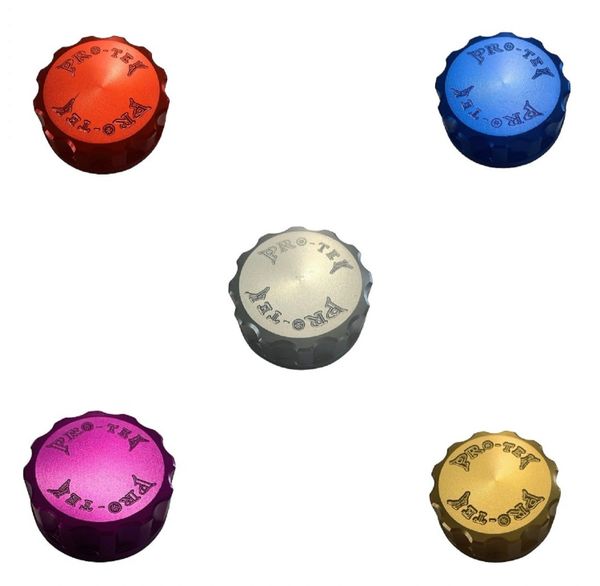 Pro-Tek Clutch Fluid Reservoir Cap For Kawasaki Ninja ZX14 2006 2007 2008 2009 2010 2011 2012 2013 2014 2015 2016 2017 2018 2019 2020 ZX-14 ZX-14R
You are looking at one Pro-tek CNC billet Clutch Fluid Reservoir Cap in brite-dipped anodizing that fits a 2006-2011 Kawasaki Ninja ZX-14 and 2012-2020 Kawasaki Ninja ZX-14R.

This  cap is available in four colors - red, blue, gold and silver.

This  reservoir cap is made from 6061 T-6 billet aluminum and is brand new  still in original packaging, manufactured in the USA, and comes complete  with manufacturer warranty. These caps are 1.5" round threaded caps  with a depth of .50" and are engraved twice with the word Pro-tek. 

The retail price for this cap is $25.00. 

These are not "NO Named Brand" cast aluminum caps machined later to look like billet (made in China) that you see all over EBAY.  These are American made from solid billet aluminum, 100% CNC machined from a name you can trust - Pro-tek - a leader in the motorcycle industry for over 25 years.